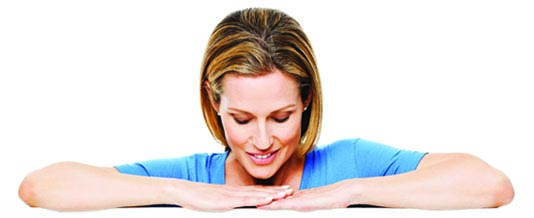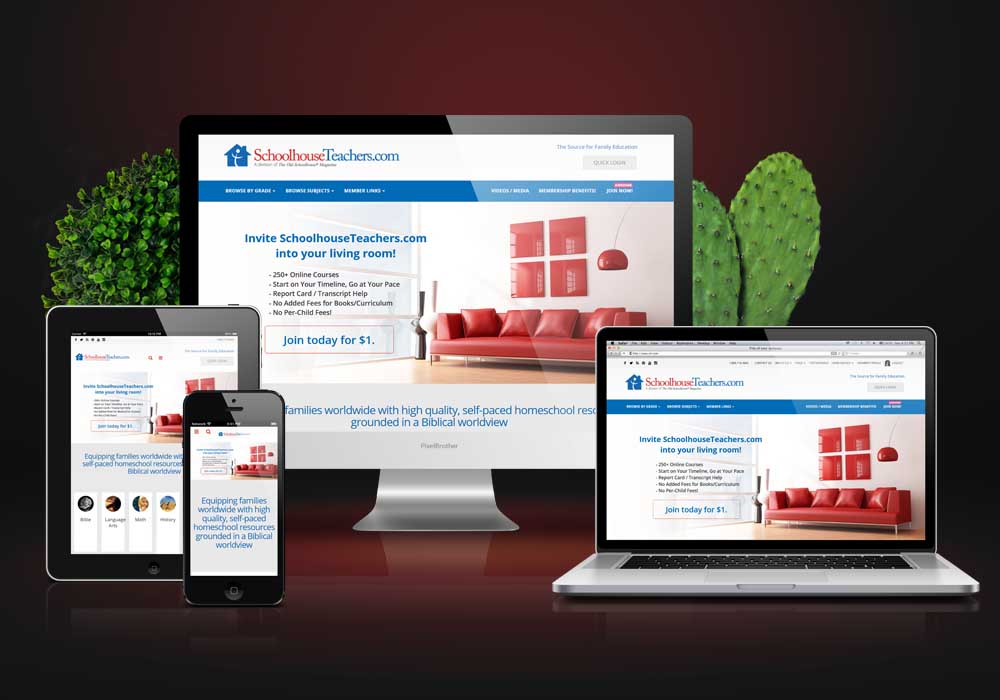 SchoolhouseTeachers.com
Gena Suarez | Owner/Publisher of ST and TOS:  "I like Crystal. She took our membership website and made it go from "meh" to "WOW", increasing membership levels almost overnight. She's a smart lady with an eye for design. Glad we hired her.
SchoolhouseTeachers.com was one of the largest projects I had worked on to date (2016-2017).  With 5,000+ members this homeschool curriculum website had to have clear and easy to use navigation, along with cross-promotional products and a strong community feeling.  There needed to be well over 500 web pages, not to mention posts and innumerable menus to help bring this enormous site together.  Included in the project was over 20 specially designed web pages to be used as landing pages, for marketing and high traffic membership enjoyment.  Staff training was included so the amazing team at SchoolhouseTeachers.com could help build, edit and maintain the site.
Specific work I've accomplished on the SchoolhouseTeachers.com project include:

Website Coding and Development
New website design and development
Huge navigation restructure (from posts to pages in clear sub-category break-downs)
Strong promotion of community, teachers and affiliates
Cross-promotion of subjects and courses (SEO click enforcing)
Unique form plugin customized for schedule builder development
Graphic Art / Marketing
Lesson plan template creation
Banner ads
Custom printable certificates
Schedule builder cover designs
Consultation and Training
SEO marketing and recommendations
Consultation on building community, more teacher recognition
strengthening communication between teacher/parent
Tools, SEO, web hosting security,
Facebook marketing – little work big results
Pinterest – little work big results
Anayltics review and recommendations (landing pages & exit pages)
Support & Training
Staff website design training using template
Staff SEO training
Affiliate member training (over 100 affiliates)
DAP membership plugin tool mediation
Testimonials:
Gena Suarez | Owner/Publisher of ST and TOS:  "I think the new design has made our members VERY happy!!"
JoAnn Marie | Director of Website Management:  "Yes, it has grown, and continues to grow.  What a blessing!"
Julie Ott | Executive Director:  "Crystal came on board with our team to redesign a large curriculum site. It was a huge, 10-month project and we're very pleased with the results. Crystal tackled the project with great enthusiasm and worked closely with the entire team for a beautiful and nicely-functioning site.  I enjoyed working with her. "
Bonnie Rose Hudson | Executive Editor:  "Crystal approached the SchoolhouseTeachers.com site redesign with boundless energy and an unlimited list of creative ideas. I was impressed by the scope of her vision and the passion with which she approached the project."
Browse through some of my custom page designs below.
Each special page design was given unique attention for marketing purposes and membership enjoyment.