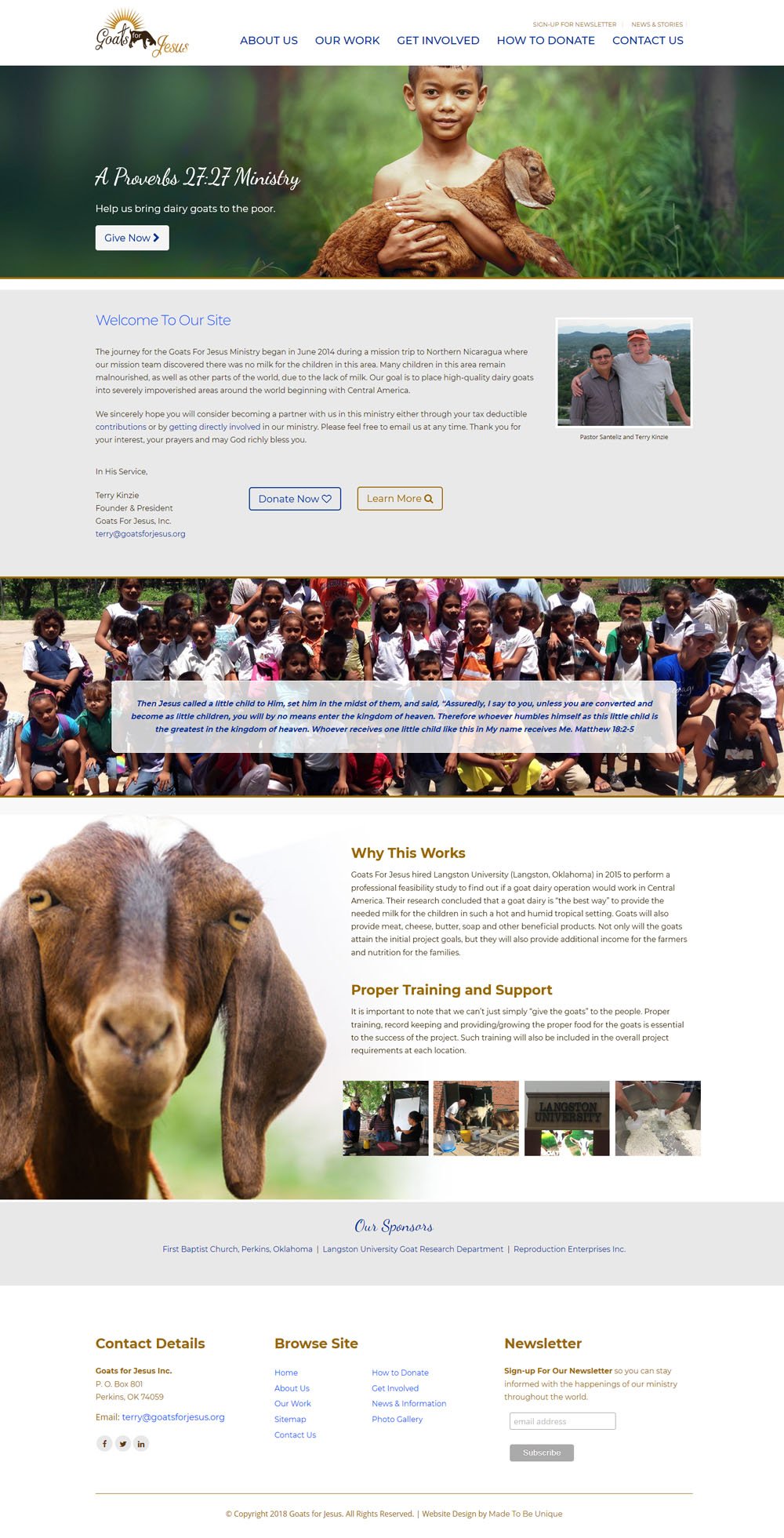 Welcome to one of my latest projects, Goats for Jesus.  Services included a professional logo design and website design.  I look forward to helping them with a custom newsletter template for MailChimp as well as some Social Network design and support.
Their wonderful website was designed using WordPress.  It includes a powerful e-form plugin that enables the client to receive donations through Paypal or Stripe (credit cards).   It also connects to the clients MailChimp account.  The website is designed in such a way to encourage visitors and especially donors to sign up for the newsletter for future ministry updates.  This is key for maintaining ongoing support.
Also included is one-on-one training so the client can manage/edit the website as desired.  I'll also be available for ongoing support and website maintenance whenever needed.
Please check out this new website and consider supporting their wonderful ministry.  goatsforjesus.org
On a personal note:  I thought it quite peculiar I was found and hired for this job at the time that I was.  We had just recently sold our last two goats roughly a month before this client contacted me.  They were like family to us so it has been a sweet sadness working on the project… more sweet though as I think this is a pretty wonderful ministry.  They've done a lot of work putting it together and made a lot of important connections.  I think it will be great for the nations!